The Cape Floral Kingdom
The Cape floral kingdom is situated at the Southern tip of South Africa and is one of the richest areas in the world for plant biodiversity.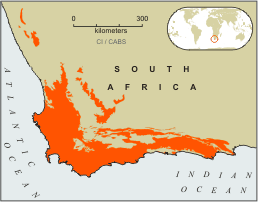 It is one of six World Floristic Regions and stretches over an area of some 90 000 square kilometers containing about 3% of the Earths plant species. There are over 9000 different species of plant and about 70% of them are endemic to the region.
To give some perspective - Table Mountain National park which is only 22 000 hectares, has more plant species than the whole of the United Kingdom or New Zealand!!!
The kingdom boasts 11 000 marine animal species, 3 500 of which are endemic, and 560 vertebrate species, including 142 reptile species, of which 27 are endemic.

South Africa's national flower, the King Protea is perhaps the most famous.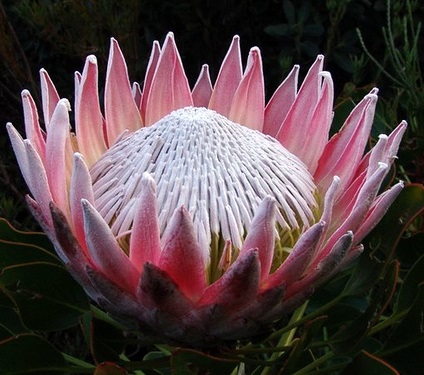 Protea Cynaroides – King protea
The Cape Floral Region offers beautiful and exciting adventures from hiking, mountain biking, diving, incredible places to stay, people and much more.
I live in Stellenbosch and enjoy hiking and mountain biking in the region. In my years here I have seen some really beautiful and contrasting places.
From lush forests to arid semi-desert regions, each having its own unique beauty. The best way to enjoy it is up close where you can really see the
sheer diversity. The coastline is just as impressive and tons of fun and sights. Check out the store for books on the region.